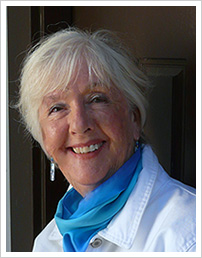 Rhys is thrilled to announce the publication on March 1, 2017, of her first big stand-alone thriller, In Farleigh Field.
World War II comes to Farleigh Place, the ancestral home of Lord Westerham and his five daughters, when a soldier with a failed parachute falls to his death on the estate. After his uniform and possessions raise suspicions, MI5 operative and family friend Ben Cresswell is covertly tasked with determining if the man is a German spy. The assignment also offers Ben the chance to be near Lord Westerham's middle daughter Pamela, whom he secretly loves. But Pamela has her own secret: she is working at Bletchley Park, the British code-breaking facility.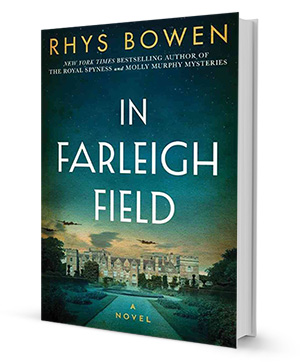 As Ben follows a trail of spies and traitors, which may include another member of Pamela's family, he discovers that some within the realm have an appalling, history-altering agenda. Can he, with Pamela's help, stop them before England falls?
Early reviews have been stellar:
"Instantly absorbing, suspenseful, romantic and stylish—like binge-watching a great British drama on Masterpiece Theater."
—Lee Child
"Rhys Bowen is one of the very best fiction writers of the day. With a deep understanding of the wounded human heart, and an uncanny ability to capture the quiet emotions and the grand scale of war, she rises above her contemporaries. This is magnificently written and a must read."
—Louise Penny
Buy it: IndieBound | Amazon | BN.com | Book Passage | Audible Audiobook
BREAKING NEWS
Crowned and Dangerous has been nominated for a Lefty Award for Best Historical Mystery Novel! The awards will be presented at Left Coast Crime in Honolulu on March 18.
Rhys's next Royal Spyness book, On Her Majesty's Frightfully Secret Service, will be published on Aug. 1, 2017.
The next Molly Murphy book, The Ghost of Christmas Past, will be published on Nov. 14, 2017.