Welcome to the website of New York Times bestseller and Agatha and Anthony award-winning author Rhys Bowen, creator of the atmospheric Molly Murphy mysteries, set in turn-of-the-century New York City, and the Royal Spyness mysteries, sparkling British comedies featuring penniless minor royal Lady Georgiana in the 1930s.
BREAKING NEWS
Rhys invi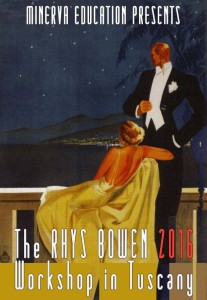 ted to be writer-in-residence at workshop in Tuscany next summer! Idyllic village in Chianti, wine and gelato tastings, excursions to famous sites as well as intense writing sessions, some one-on-one with Rhys. Limited to 12 participants.
Details at  http://www.minervaeducation.net/ andhttp://www.facebook.com/MinervaEducation
Coming on November 17, A Molly Murphy Christmas book: AWAY IN A MANGER.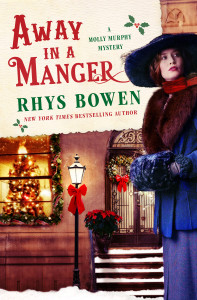 Queen of Hearts is the winner of this year's Agatha Award for best historical novel!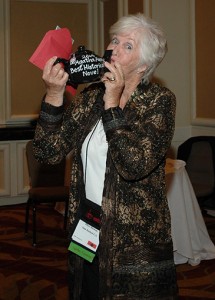 The Molly Murphy series is finally published in paperback and e-book in the UK. Constable Crime/Little Brown.
Rhys begins a new venture! DREAMWALKER, BOOK ONE IN THE RED DRAGON ACADEMY SERIES, a middle-grade fantasy Rhys has written with her daughter Clare Broyles, is now available as a paperback and an e-book on all platforms. Links on the Red Dragon Academy page.