The Edge of Dreams Tour Schedule
(events as of Feb 17. Please check all times as these sometimes change and email Rhys for more details)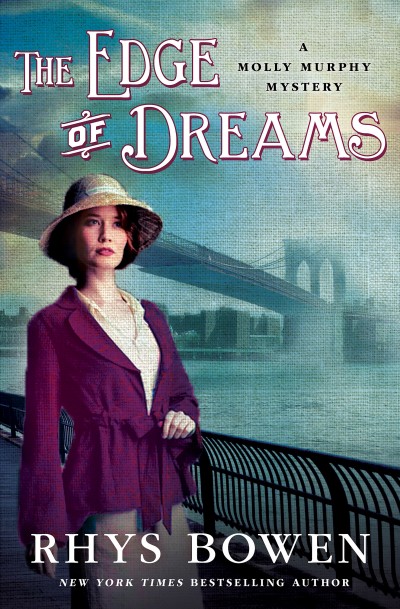 February 28 1-3 p.m.
Panel with other authors, North Western Library, 16089 North Bullard Ave, Surprise, AZ
March 5
Launch Party, The Poisoned Pen Bookstore, Goldwater Blvd Scottsdale AZ
7 p.m.
March 13-15 Tucson Festival of Books, Tucson, AZ
Appearing on various panels, booth signings throughout the weekend. plus
8:30-9:30 Saturday morning: book launch at University Book Store.
March 20
Book Carnival, Tustin, CA 7 p.m.
March 21
Mystery Ink, Huntington Beach CA 11 a.m
Brea Library, Brea, CA 12-2 p.m.
Vronman's Bookstore, Pasadena CA, 4 p.m.
March 22
Santa Monica Library 2:30 p.m.
Beverly Hills Library, 5 p.m.
April 4: AAUW East Mesa Branch fundraising Luncheon 11 a.m.
Email Rhys for ticket information at authorrhysbowen@gmail.com before March 25
April 8
Belmont Library, Belmont CA
April 9 Orinda Books, Orinda CA 6 p.m.
April 18
AAUW Marin Branch, luncheon speaker. Venue TBA
May 1-3
Malice Domestic, Bethesda Hyatt, Bethesda, MD
appearing at Mystery Convention.
May 15-17
Crimefest, Bristol, UK
appearing at mystery convention.